Read Reviews For Top Rated Dealer In Baton Rouge, LA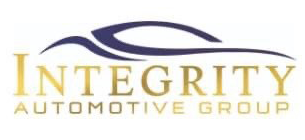 Nov 12, 2021,
Christy Williams
"
Hand delivered car to my nephew in Metairie. Much appreciated!! Thank you to the Integrity Automotive Team! ⭐️⭐️⭐️⭐️⭐️
Oct 18, 2021,
Peighton Mayeux
Oct 14, 2021,
Dexter Gordon
Oct 12, 2021,
Gabriel LeBrane TPG
"
Great costumer service! Keisha got me taken care of quickly! Definitely going back!
Oct 10, 2021,
Brandon Bell
"
I truly recommend this place to anyone look for a good car and want great customer service. Best experience I ever had when getting a car. It's like they talk to god himself to get you in a vehicle. I truly appreciate everything they did for me today and I pulled off in a new/used vehicle!!! I recommend this place to everyone !!! Thanks again for all you did!!!
"
Great place to come and get a Affordable ride thank you Damien for your help today
Oct 9, 2021,
Cary Payton Jr
"
My experience with Integrity will great. They make me feel comfortable through out the entire process.
Oct 1, 2021,
Clarence Bourg
"
Thank you so much for all your time and help. We couldn't have asked for a better person to buy a vehicle from.
Aug 15, 2021,
Carl Sterling
"
Great place to buy a car Forrest thanks a lot buddy!!!! Loving my new car!!!!!
Aug 12, 2021,
Jayla Hebert
"
Just purchased my car yesterday and the experience was amazing. Mrs. Lakeshia, my saleswoman who helped me through the process was very patient and helpful through the process since this was my first car purchase by myself. They have all kinds of vehicles and I'm happy I found the perfect one for me. I highly recommend anyone to come here to purchase a vehicle because you will not be disappointed.!!!!! 😊😊😊😊😊😊
Jul 23, 2021,
Ashley Robinson
"
Let me just say these guys GET THE JOB DONE! I personally recommend this place to you! Dependable and trustworthy!!!!
Jul 23, 2021,
Gwendolyn Miles
"
Came to Marlon and Damien Antoine when I needed a car. They were both very helpful and patient. By the end of my experience they were able to get me the car I wanted for the right price.
Jul 21, 2021,
Jay William
"
Great customer service with a welcoming environment. Had a hard time finding a used car for a couple weeks now but Mr. Marlon and Mr. Damien were able to find me one that's affordable.
Jul 7, 2021,
North American Auto Group
"
Great atmosphere to bring the entire family out. Very professional staff and cleanest cars we've seen yet!
"
Me and my husband have gotten 2 vehicles from them and we would recommend them to anyone. If your looking for a reliable vehicle they are the people to go to!!!!
Jun 30, 2021,
Jalen McBride
"
Integrity is definitely the name for a place of business. Mr. Damian is the best sales owner my wife and I have had searching in all of Baton Rouge. Was not forcing us to look at anything we could not afford, and will be completely honest about every car on the lot.
Jun 23, 2021,
Kerry Williams
"
Awesome guy, highly recommend!!!
"
Mr. Marlon and Mr.Damien are SUCH INCREDIBLE people and I HAVE AND WILL ALWAYS CONTINUE TO SEND MY FRIENDS TO GO THERE TO BUY A TOP END, QUALITY VEHICLE!!!!!
Jun 18, 2021,
Justin Oubre
"
Great place for business!!! Integrity automotive was able to get me in a car I didn't have the best of credit but they found a way. I would recommend them to my closest family and friends. Thanks again 🙏🙏
Jun 18, 2021,
sealedup lsu
"
Got approved after I got turn down at Turbo Motors and Millennium auto... Marlon and his staff got me my dream car with reasonable monthly payments
Jun 17, 2021,
Tyrone James
Jun 17, 2021,
Damien Antoine
"
It's all in the name. You get treated with Integrity and Respect at Integrity Automotive Group!
Jun 17, 2021,
The NoirCoeur Collection L.L.C.
"
This place treats me with Integrity and Respect. Highly recommend this place for you to purchase a car. COME AND ASK FOR COURTNEI! :)
Jun 17, 2021,
Dominique Hale
"
Great team!!! Clean and efficient!!!! Highly recommend
Jun 16, 2021,
adrian fontenot
"
Great place to buy a reliable used car truck or suv at a fair price
"
Mr. Marlon and his team did a great job. Thanks so much and also Ms. Dominique thank you as well.
Mar 14, 2021,
Desmond Springfield
"
These are good people who will treat you right. Dominique Hall was my service representative. Very respectful and very helpful. My 2017 Toyota Corolla is driving perfectly no issues. I highly recommend this location.
Nov 3, 2020,
Wallace Diggs
"
The integrity in which business is conducted.
Powered by
Dealer Car Search
Disclosure
The reviews displayed may or may not be a complete set. Reviews may be removed if they:
i. Are abusive. An abusive review or comment is one that makes personal attacks, threatens, or harasses others, or uses profanity.
ii. Violate privacy. Reviews that mention specific names of individuals or personal information in a manner that is inappropriate and/or unrelated to the performance of the service rendered are subject to removal.
iii. Are not from a current customer.
iv. Contain material falsehoods.
v. Are deemed inappropriate.
To encourage all feedback, positive or otherwise, an equal incentive for reviews, regardless of rating, may have been provided to the reviewer.
Google reviews provided via APIs https://www.google.com/+/policy/embedded-content.html
Facebook reviews provided via APIs https://developers.facebook.com/